i-land L Pro Drive
Battery-powered housekeeping trolley
Store various cleaning equipment on a mobile island
Color-coded tank lids and onboard buckets prevent cross-contamination
No heavy lifting needed; all supplies fit on the battery-operated trolley
Made of durable PE rotational corrosion-resistant material
Simplified process of cleaning for better results
What is the
i-land L Pro Drive?
The i-land L Pro Drive powered cleaners trolley is designed to stop the hard work of pushing heavy cleaning trollies. Simply insert an interchangeable i-power battery (the same batteries used in our legendary i-mop floor scrubbers) and press the button to effortlessly begin your cleaning routine.

Carry out cleaning tasks with less lifting
Our all-in-one mobile cleaning solution ensures you have everything you need in one accessible and convenient cleaning cart.
Your i-land L Pro Drive cleaning cart is fitted with 16 holders to fit all your most needed tools and accessories, including a slot for your i-mop charger right on your island. Charge your batteries on the go! Our battery-powered, motorised i-land L Pro cleaners trolley takes the hard work out of cleaning.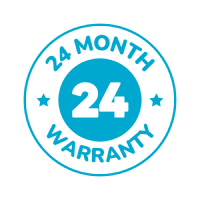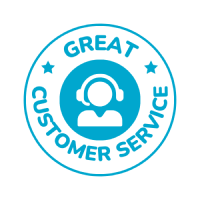 Battery-powered housekeeping trolley
Draws to store all your stuff
Everything is where you need it on the i-land housekeeping trolley with space to store linen and towels or replacement personal care products. There's even a space to hold your morning coffee!
Shift your i-mop safely
The i-land L Pro Drive housekeeping trolley is designed to transport a high-performing i-mop lite, i-mop XL or XXL industrial floor cleaning machine, enabling this super scrubber to easily be transported to wherever you have floors that need cleaning, with extra tanks to save time.
Moves and stays when you need
In-built braking mechanisms on the i-land L Pro Drive eliminates the risk of the trolleys moving when they shouldn't.
Customisable Options
Tablet bracket
For the technologically-enabled cleaner, the i-land L Pro Drive housekeeping trolley can be fitted with a tablet bracket to hold your iPad or tablet. The i-land trolley is designed with cleaning operators in mind.
Pre-treatment buckets
The i-land L Pro Drive cleaning trolley is designed to suit the i-fibre sealed, unbreakable pre-treatment buckets with integrated scaling inside the bucket. Incorporating a colour-coded cleaning routine will help improve cleaning hygiene and prevent the spread of contamination through the cleaning process.
Specifications and Downloads
Technical Specifications
Storage Capacity
Top & bottom drawer - 51 x 22 x 32cm
Castor Size
Drive wheel 8'' Front wheel 5''
Speed
Low: 2.5km/h Low: 3.5km/h High: 4.5km/h
Runtime
160min with i-power 9, 240min with i-power 14 & 340min with i-power 20
Charge Time (i-charge 2)
5-6hours for i-power 9 & 7-8hours for i-power 14
Charge Time (i-charge 9)
60-70min for i-power 9, 100min for i-power 14 & 120min for i-power 20
Battery
1 x i-power 9, 14 or 20
Product Downloads
Included Accessories
Lockable Drawers
Fully enclosed lockable drawers with heavy duty runners for long life
Customisable Add Ons
Bags
Grey compartments bags
Tablet Bracket
The trolley can be fitted with a bracket to hold your iPad or tablet
Pre-treatment System
Use either the 13 or 20L buckets when pre-treating your microfibre closths
Accessories
Load up your i-mop, microfibre cloths and mops, chemicals, tanks, batteries and charger on the i-land L Pro
Batteries & Chargers
Power your cleaning trolley with the i-power range
Featured Insights Article
Fixing the Most
Common Cleaning Challenges

Within the Aged Care Sector
Exploring how the i-team range of products tackles shared challenges within the aged care sector, improves productivity and optimises health outcomes for guests.