ORBOT SLiM
Compact orbital floor machine
Clean, polish & restore any floor type
Dual-Action Orbital Technology creates the WOW factor
Easily upgrade with new features on the modular platform
Use less water & chemicals with the low moisture spray system
Built with the highest quality craftmanship & materials
What is the
ORBOT SLiM?
The ORBOT SLiM is a compact floor cleaning machine specifically designed for small spaces, effortlessly fitting under furniture. Despite its lightweight construction, it maintains durability and offers robust agitation, resulting in exceptional deep cleaning performance. Its primary goal is to provide efficient and effective cleaning for everyday use in residential settings.

Create the WOW Factor on Any Floor
These restoration demo photos speak for themselves. From vinyl and wood to stone, carpet, concrete, and tiles, the ORBOT machines can clean them all. Here are a few examples of what to expect from an ORBOT machine.
Carpet
Vinyl
Wood
Stone
Concrete
Tile & Grout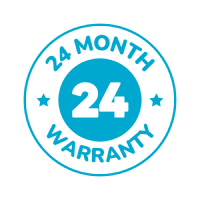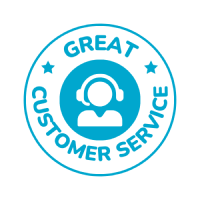 Slender Yet Mighty
Ultimate versatility with the free-floating 11" base
The free-floating base ensures 100% floor contact, delivering an unparalleled deep cleaning experience.
Navigate with ease using the highly maneuverable wheel kit
Experience unparalleled accessibility with the ORBOT SLiM, reaching areas where other machines can't. Effortlessly maneuver under fixtures and navigate tight corners, while reducing operator fatigue.
Illuminate your cleaning path
Enhance your cleaning precision in tight spaces with the added clarity provided by LED lights. Illuminate your cleaning path for thorough and effective cleaning.
Quick-change tank
Save time and reduce labor by conveniently premixing multiple ready-to-use tanks.
Battery-powered

Experience fast and efficient cleaning without the limitations of power cords, thanks to an impressive run-time of up to 45 minutes.
Book your FREE demo today!
Be part of a cleaner world. Get a live demo at a time that suits you.
Customisable Options
ORBOT Pads
Unlock the versatility of the ORBOT pad family, suitable for a wide range of flooring types including carpet, concrete, stone, tile, grout, VCT/vinyl, wood, and more.
ORBOT Brushes
Harness the power of ORBOT's orbital action, complemented by our exclusive brush line, to effectively tackle even the toughest stains on carpets and remove deeply embedded soil from grout lines, cracks, grooves, and crevices.
Additional Batteries
Ensure continuous cleaning and extend your work sessions by easily swapping out additional batteries.
Specifications and Downloads
Technical Specifications
Dual RPM Speed
Orbital 3000 RPM + Rotational 120 RPM
Lithium-ion Battery
36V, 216Wh, 6Ah
Weight
12.7 + 2.7kg w/tank & battery
Solution Tank Capacity
2.84L
Included Accessories
Battery & Charger
Enjoy the versatility of a battery-powered machine.
Pad Drive
Holds floor cleaning pads on it.
Customisable Add Ons
Pads
Choose from a diverse range of pads tailored for various cleaning tasks.
Tile & Grout Pads
Effectively scrubs even the most porous tile & grout.
Download Accessories Brochure
What is
Dual-Action Orbital Technology?
Dual Action Orbital Technology combines the forces of orbital vibration and rotational cleaning. This specialized method creates a heightened level of agitation, which plays a central role in achieving remarkable outcomes across a range of professional tasks, including cleaning, scrubbing, grinding, stripping, and polishing.
Watch this video to learn more.

Featured Insights Article
ORBOT Slim: Compact Orbital Floor Cleaning Machine for Small Space Cleaning
When it comes to cleaning small spaces effectively, having the right tools can make all the difference. That's where the ORBOT Slim comes into play. ORBOT Slim is a state-of-the-art floor cleaning machine specifically designed to tackle those tight and hard-to-reach areas with ease.