ORBOT SprayBorg
Premium orbital floor machine
Clean, polish & restore any floor type
Dual-Action Orbital Technology creates the WOW factor
Easily upgrade with new features on the modular platform
Use less water & chemicals with the low moisture spray system
Built with the highest quality craftmanship & materials
What is the
ORBOT SprayBorg?
The ORBOT SprayBorg is a premium multi-surface cleaning and restoration machine. It incorporates a patented drive system that generates two independent movements. Thousands of micro circles move at a rapid speed of 1725 RPM, while the entire driver rotates at a steady 80 RPM. This unique combination delivers powerful agitation, effectively shaking loose dirt from floor surfaces. Advanced vibration technology is employed to break the bond between dirt and the floor, ensuring thorough and efficient cleaning.

Create the WOW Factor on Any Floor
These restoration demo photos speak for themselves. From vinyl and wood to stone, carpet, concrete, and tiles, the ORBOT machines can clean them all. Here are a few examples of what to expect from an ORBOT machine.
Carpet
Vinyl
Wood
Stone
Concrete
Tile & Grout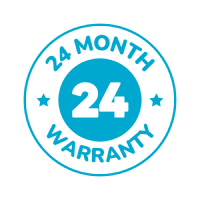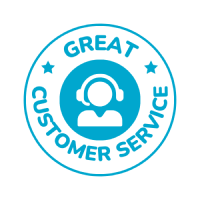 Enhance Productivity with the ORBOT SprayBorg
Free-floating 17" base
Achieve an unparalleled level of cleanliness with our state-of-the-art free-floating base. Designed to perfection, it ensures 100% contact with all types of floors, delivering an unmatched deep clean like never before.
Simplify storage with convenient foldable handles
We recognize the significance of space-saving solutions. That's why we have innovatively designed the ORBOT SprayBorg with foldable handles, allowing for effortless storage even in tight spaces.
Efficient quick-change solution tank
When tackling extensive cleaning tasks, saving time and money is essential. Our user-friendly quick-change solution tank allows you to effortlessly continue your cleaning without any interruptions.
Adjustable spray jets
Take control of your cleaning process by experiencing the pinpoint accuracy of our adjustable spray jets. With the ability to precisely direct the spray exactly where you need it, you can optimize your cleaning efforts. The low moisture spray not only minimizes water usage but also reduces the need for excessive chemicals and labor.
Add 18kg weight kit for deep cleaning
Enhance your cleaning power and reach every nook and cranny with the support of our 18kg weight kit. By increasing the head pressure, this kit enables you to achieve an unparalleled deep-down clean that surpasses any other machine.
Book your FREE demo today!
Be part of a cleaner world. Get a live demo at a time that suits you.
Customisable Options
ORBOT Pads
Unlock the versatility of the ORBOT pad family, suitable for a wide range of flooring types including carpet, concrete, stone, tile, grout, VCT/vinyl, wood, and more.
ORBOT Brushes
Harness the power of ORBOT's orbital action, complemented by our exclusive brush line, to effectively tackle even the toughest stains on carpets and remove deeply embedded soil from grout lines, cracks, grooves, and crevices.
Weight Kit
Choose the right amount of weight needed to clean, scrub, strip, polish, sand, hone and maintain any hard floor type.
Teck Pack
The TechPack is designed to fit your Orbot and/or most machines. Multi-pockets keep tools and materials close at hand.
Specifications and Downloads
Technical Specifications
Motor
1HP, 1400W 100-240V / 50-60Hz, AC
Dual Speed
Orbital 1725 RPM + Rotational 80 RPM
Solution Tank Capacity
11.4L
Quick-Connect Power Cord
15m
Included Accessories
Pad Drive
Holds floor cleaning pads on it.
Customisable Add Ons
Pads
Choose from a diverse range of pads tailored for various cleaning tasks.
Brushes
Choose between various brushes for tiles & grout, carpet, hard floor or concrete.
Weight Kit
Add 18kg weight kit for deep cleaning.
Teck Pack
The TechPack is designed to fit your Orbot and/or most machines. Multi-pockets keep tools and materials close at hand.
Download Accessories Brochure
What is
Dual-Action Orbital Technology?
Dual Action Orbital Technology combines the forces of orbital vibration and rotational cleaning. This specialized method creates a heightened level of agitation, which plays a central role in achieving remarkable outcomes across a range of professional tasks, including cleaning, scrubbing, grinding, stripping, and polishing.
Watch this video to learn more.

Featured Insights Article
ORBOT SprayBorg: The Premium Solution for Cleaning and Restoration
The ORBOT SprayBorg is a state-of-the-art cleaning and restoration machine designed to deliver exceptional results on various surfaces. With its premium features and a range of accessories designed for diverse surfaces, the ORBOT SprayBorg is sure to provide exceptional performance and convenience for users of all levels.