i-air Pro
Unique Commercial Air Purifier
Provide clean air to spaces up to 500m² in size
UVC + photocatalytic oxidation + HEPA 14 + Carbon pre-filter for clean air
Removes particulates, bacteria and VOC's
Equipped with long lifespan filters
Improved air quality offers diverse health benefits
What is the
i-air Pro?
This powerful stand-alone unit is designed to deliver clean, purified air to large areas up to 500 m2 while maintaining MERV19-rated air quality. The power of the i-air cleaning machine makes it perfect for commercial offices, medical clinics, schools, hotels, restaurants and more.

Improve indoor air quality with the i-air commercial air purifier
Time spent inside exposes us to airborne contaminants that threaten our health, such as:
Microbiological contaminants — a group of microbiological contaminants made up of viruses, moulds, spores, bacteria, animal saliva and dander.
VOCs (Volatile Organic Compounds) — gaseous contaminants emanating from a solid and/or liquid form. Sources of VOCs include cleaning solutions, pesticides, insecticides, building materials, cosmetics, paints and more.

Particulate Matter (PM) — generally known as PM 2.5 or PM10, a mixture of solid and liquid particles suspended in the air. Most hazardous are particles smaller than 10 microns, which are captured by HEPA H14 filters. PM sources include manufacturing, construction and vehicle exhausts. Here are a few industry examples of the i-air in action.
Aged Care
Education
Retail
Hospitality
Healthcare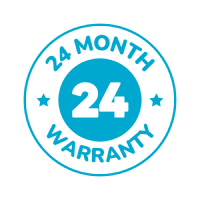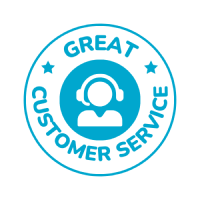 Unique Commercial Air Purifier
Designed for efficacy in commercial settings
The i-air Pro produces MERV19-rated clean air. Its purifying ability has been designed specifically for the commercial sector, which demands high volumes of clean air in short periods of time.
The higher the MERV rating, the better the purification efficiency, especially for smaller particles. MERV19 has a 99.99999% efficiency rate on 0.3-micron particulate matter — close to unbeatable.
Low-maintenance HEPA H14 filtration
HEPA stands for 'High-Efficiency Particulate Air' filtration. The i-air air purifier uses a medical-grade HEPA 14 filter, which captures 99.99% of all particles in the air measuring 0.2 microns in diameter. Thanks to its ultra-large surface area, the main filter on the I-air will last up to 24 months, even with 24/7 use.
Proven VOC-neutralising efficiency
The i-air Pro industrial air purifier breaks down VOCs (Volatile Organic Compounds) to harmless CO2 and H2O. Comparable devices typically only absorb odours and VOCs in their carbon filter, where germ colonies can form.
The i-air neutralises and destroys all the dangerous microbes with UV rays and photocatalytic oxidation. This process reduces the risk of exposure to germs and pathogens when changing the filter.
Chemical-free with unique FS ACT Technology and UVC
i-team has developed a new, enclosed air healing process: FS-ACT technology, that continually burns and decomposes micro airborne contamination. In the self-cleaning neutralisation chamber, the air purifier generates and amplifies extremely high levels of the two most important germicidal rays of light: UVC and UVA.
Specifications and Downloads
Technical Specifications
Energy Consumption
Low = 203W, Medium = 210W, High = 236W, Max = 250W
Dimensions
127 x 68 x 33cm
Fan Motor
Long lifespan DC 12V
Control Panel
4-line LCD display encoder
Air Output (low-max)
200-600m3/h
Noise Level (4 fan speed)
Low = 32dB, Med = 52dB, High = 56dB, Max = 61dB
Main HEPA Filter Life
Up to 24 months, with 24/7 operation, depending on PM contamination level
PM Particle Filtration At > 0.2
>99.999%
Microbiological Contamination Reduction Level
>99.9999%
Output Air Quality
Merv 19
Recommended Room Size
250-500m², depending on air contamination level
Neutralization Chamber
Self-cleaning, long-life, maintenance free 48 months
Product Downloads
Included Accessories
HEPA 14 Filter
The HEPA 14 filter captures 99.99% of all particles in the air measuring 0.2 microns in diameter
Customisable Add Ons
HEPA Filters
When replacing the filter, choose between a HEPA 12 or 14 filter
i-air PRO Frequently asked questions
How well does the i-air work? Are all microorganisms killed?
i-air PRO filters out solid contaminants, breaks down all VOCs and neutralises all living harmfulmicrobes - incl. viruses. In short: it delivers the best air you can breathe indoors.
Does the i-air PRO also prevent the indoor spread of the COVID-19 virus?
Yes. The i-air PRO kills bacteria and viruses up to a size of 0.2 micron (which can be compared to the current COVID-19 virus particle).
How much airspace can you clean?
Up to 550 to 600 m3 per hour when you use the high-speed function. With standard speed you can clean up to 400 m3 of air per hour.

Can I use the i-air while I have visitors or employees present in the same space?
Yes. We advise to keep the i-air PRO on 24/7.
Is it possible to schedule when the i-air PRO runs?
You can set the i-air to run for 8 hours. You could choose to exclude the evenings or weekends when there is no occupancy. We recommend keeping it on 24/7.
How much noise does the i-air produce?
Low 35dB, Medium 55dB, High 58dB, Max 61dB. Some people consider it a bit loud when it's on high-speed. You can easily reduce the speed to standard speed and reduce the noise-level.
Featured Insights Article
How Much Does an
Air Purifier

Cost?
Purchasing an air purifier is a worthwhile investment or commercial businesses, health-sensitive areas like aged care facilities and residential homes alike. It's important to first understand the driving factors behind the best air purifiers on the market so you can make an informed decision.