co-botic 45
Intelligent Robotic Scrubber-Dryer
Operate 24/7 with two batteries, including overnight in dark areas
Clean various hard floors
Leaves floor dry within 10s
Save up to 750W per hour
Frees up time for cleaners to tackle other tasks
What is the
co-botic 45?
Designed for hard floors ranging from 200m² to 1500m², the co-botic 45 is an intelligent robotic scrubber-dryer. It's not here to replace the human cleaner but rather to work alongside them. Watch the short introduction video below.

Enchanecing efficiency with the
co-botic 45 Robotic Scrubber-Dryer?
The co-botic 45 robotic floor scrubber-dryer efficiently handles repetitive and tedious tasks, such as cleaning large floor areas. By doing so, it not only reduces the risk of repetitive strain injuries for cleaners but also enhances ergonomic efficiency. This means your cleaner can utilize their skills in other areas, optimizing the overall workload. Here are a few industry examples of the co-botic 45 in action.
Hospitality
Education
Retail
Healthcare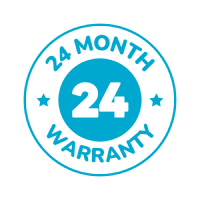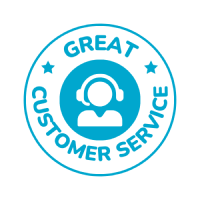 With the co-botic 45 by your side, cleaning is a breeze
Quick and Effortless Setup
Setting it up is a breeze. You can go from unboxing to operational in just 30 minutes, and from that point on, it's ready for daily use within 3 minutes. It's that simple.
Seamless Navigation
With the co-botic app, a custom map of the cleaning area can be generated. During the initial run, it memorizes each location, guaranteeing it maintains its path and doesn't overlook any area, even if the floor is temporarily occupied.
On duty 24/7
It operates around the clock, adapting to various schedules. When the battery is low, it promptly alerts you. You can replace the battery within seconds to keep it going.
Easy Maintenance
All of its parts are easily accessible. Refilling or emptying the tank, as well as replacing brushes or squeegees, is a quick and straightforward process. By taking good care of it, you ensure its continued performance.
Effective Cooperation
Designed to cooperate with human cleaners, it handles routine tasks, allowing professionals to concentrate on areas demanding precise attention. Together, a dynamic team is formed.
Smart Sensors
The co-botic 45 can identify glass and mirrors, navigate around transparent obstacles, recognize staircases, steer around people, and return to areas if individuals relocate within a few minutes to ensure thorough cleaning.
Specifications and Downloads
Technical Specifications
Cleaning Efficiency
Up to 1500m²
Battery Life
2-3 hours (1 x i-power 20)
Charging Time
Single charger: 180 mins i-charge 9: 120 mins
Operational Speed
0.8 m/s (adjustable)
Noise Level
75 dB (power), 71 dB (standard), 65 dB (quiet)
Dimensions L x W x H
50 cm x 50.4 cm x 62.9 cm
Product Downloads
Included Accessories
Linatex Squeegee
Easy click-in squeegee takes less than a minute to replace.
i-power 20 COB 45
The co-botic 45 runs on the co-botic version of the i-power 20 batteries.
i-charge 9
Comes standard with the i-charge 9 supercharger.
Remote Control
Control the robot manually with the remote control.
Handle
The handle enables the cleaner to manually steer the co-bot to any location.
See More co-botic 45 Videos