i-mop lite
Compact floor scrubber dryer
Clean up to 60% faster than conventional mopping
90% Cleaner floors compared to mopping
Helps to reduce slips and falls by leaving floors dry in seconds
Use 75% less water & chemicals compared to traditional scrubber dryers
Easy to use
What is the
i-mop lite?
The smallest of the i-mop family of revolutionary floor cleaning machines, the i-mop lite is designed for cleaning small-to-medium commercial, retail and healthcare environments — and larger homes.

The i-mop lite compact floor scrubber is ideal for small to medium spaces
The i-mop effortlessly turns 360° on the spot, enabling easy cleaning under furniture, around obstacles, in tight spaces, and up to edges. It's well-suited for multi-level areas, routine cleaning, various locations, and compact spaces. Here are a few industry examples of the i-mop lite in action.
Hairdressers
Gyms
Restrooms
Public Transport
Hotel Bathrooms
This small area industrial floor cleaner goes where other scrubbers can't
The i-mop is the only scrubber dryer designed with no axle. This patented design makes i-team's industrial floor scrubber machine maneuverable and ideal for cleaning floors where you cannot normally use a scrubber.

That's why many describe i-mop as the best floor scrubbing machine on the market, cleaning right to edges and under tables and leaving no tyre marks or dirty edges. The i-mop lite is perfect for smaller kitchens, bathrooms, offices, foyers, or hard floors.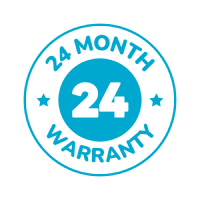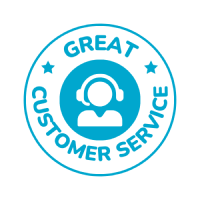 Compact floor scrubber dryer
Simple to switch for every job
Colour-code your solution tanks for different chemicals and applications. Interchangeable batteries for your industrial floor scrubber allow you to switch your batteries on the fly and keep your workplace clean!
Exceptional cleaning power
A versatile battery auto scrubber with high-speed brushes, i-mop lite is a powerhouse hard floor cleaning machine. The exceptionally compact design makes the i-mop lite ideal for cleaning hospo and retail environments.
Travel & clean anywhere
On average, a traditional scrubber dryer of the same scrub width (37cm) would weigh over 60kg! The i-mop lite is highly portable at just 14kg and folds easily to fit in the boot of a passenger sedan or hatchback.
Easy-to-use and maintain
You don't need a doctorate to clean fast with the i-mop lite. All the programming has been done for you. Select the desired operating mode on the soft-touch handle buttons, squeeze the trigger, and you're away. Post-cleaning care of the machine takes just a few minutes.
Designed for your wellbeing and a healthier planet
Options to limit noise and vibration keeps cleaners safe from longer-term occupational risks. The i-mop lite is also softer on the earth, needing fewer chemicals and less water than most traditional floor cleaning approaches.
Book your FREE demo today!
Be part of a cleaner world. Get a live demo at a time that suits you.
Customisable Options
Additional batteries
i-mop lite uses a single commercial Li-ion battery, German-engineered by BMZ. Rated 18V-12Ah allows for 45 minutes of cordless runtime, with fast changeout.
Brush cleaners suitable for every type of floor
Choose from a wide range of pads and brushes to get the best result on your floor, from soft to aggressive bristles and even brushes for outside floor scrubbing.
i-dose
Keep cleaning without walking back to the cleaners' storeroom for detergent. The i-dose pod design delivers efficiency and ecologically conscious cleaning.
You could be saving up to $6,094 per year.
Specifications and Downloads
Technical Specifications
Applications
Hard floor types (porcelain tiles, natural stone, timber, vinyl, non-slip floors)
Theoretical Performance
Up to 1400m² ph
Practical Performance
700 - 1000m² ph
Size Machine (l x w x h)
34 x 43 x 120cm (l x w x h)
Weight without batteries
11.5kg
Material
PP, Aluminum alloy
Power Source
1 x MBZ battery
Product Downloads
Included Accessories
BMZ Charger
i-mop lite battery charger
i-power 12
i-mop lite battery
Soft blue brushes (set 2)
Light duty cleaning for timber and delicate floors
i-link
Free 36 months subscription on all Pro machines
Customisable Add Ons
Brushes
Different brushes for different floor types
Pads
A range of pads for different cleaning requirements
Brush lockers
HACCP color coded brush lockers allows for segregation of brushes & tanks for different areas
i-store
Heavy duty free standing steel cabinet to store an i-mop and accessories
Squeegee rubbers
Choose between standard & high performance squeegee rubbers
Splash guards
Splash guards for the i-mop lite
i-dose
Combine ecologically conscious cleaning detergents with an easy-to-use dose pod design.
View Accessories Brochure
i-mop lite

Resources & Maintenance

From daily use tips to troubleshooting and maintenance tutorials watch these videos that explain all facets using the i-mop lite.

Resources & Maintenance
i-mop

Frequently asked questions
What is the life of the battery?
On average, the i-mop's battery packs are rated with a lifespan of 1,500 charge cycles. This can be higher or lower depending on a few factors that influence the health of the cells inside the lithium-ion pack. 
While batteries have become extremely efficient in recent years, the chemical makeup of lithium-ion batteries is still prone to gradually breaking down over time. As an example, the more you use and charge your battery, the more it will start to lose its ability to hold an electrical charge.
There are a few things you can do to increase the lifespan of your i-mop battery which includes avoiding drastictemperature changesand rechargingthe battery after every use.
What chemicals should I use with my i-mop?
The i-mop has been designed to work with a wide range of cleaning solutions, meaning you can tackle several cleaning tasks that require both acid and alkaline-based cleaning agents, as well as neutral cleaners for more sensitive tasks. We suggest the following:
Stick to chemicals between 3-11 on the pH scale
Use low-foaming chemicals to avoid sticky residue on your floors
Ensure the tank is dosed with the correct chemical-to-water ratio
Check with the floor manufacturer's guidelines for specific cleaning advice
Do not use solvents
Rinse through with clean water after using harsh chemicals
One of the best ways to streamline the cleaning process with your i-mop is with the help of our plant-based i-dose cleaning pod system. The i-dose cleaning pods contain an eco-friendly, biodegradable cleaning solution that is dosed perfect for the i-mop's solution tank.
What is the warranty cover?
Commercial Warranty:
The i-mop lite floor scrubber machine is packaged with a 24-month commercial warranty from the date of purchase. Register your warranty here.
Consumer Warranty:
When you're buying the i-mop lite for home-use, it comes with a 5-year warranty on the drive motor, vacuum motor & machine chassis/body. It also has a 3-year warranty on the battery.
What floors can I use the i-mop lite on?
The i-mop lite is effective at cleaning a wide range of floor surfaces, including:
Vinyl & Lino
Tiles
Slates
Terracotta tiles
Smooth concrete
Marble
Cork
Granite
Travertine
Ceramic and Porcelain tiles
Limestone
Epoxy non-slip floors
Rubber
What maintenance is required?
We recommend regular maintenance of your i-mop to keep it in optimal working order. This includes maintenance on a daily and weekly basis.
What are the common wear items?
A well-maintained i-mop will give years of trouble-free use. And fortunately, maintenance is easy. Effective maintenance involves regular cleaning and checking as some parts will wear out and require periodic replacement.
Items that may require occasional replacement include brushes, squeegee rubbers, castor wheels and squeegee washers (i-mop XL/XXL version only).
Featured Case Study
Peachie Clean Love
User-Friendly Commercial Cleaning

With The i-mop
Peachie Clean is a commercial cleaning company in Hobart, Tasmania that's "highly organised, super friendly & more nit picky than your Mum". Here we hear from Jess Peach, CEO, on their i-mop experience.

Curious about the i-mop lite?

Watch our floor scrubber videos to learn more: