i-remove
Gum and graffiti remover
Remove gum in 6s
Dissolving gum, ensures no residue is left on surfaces
Safe to use with not dangerous fumes or heat present
No waste water
Easy to use
What is the
i-remove?
The i-remove dissolves gum fast for easy residue removal with a simple damp cloth. Using steam and liquid sugar beads, it makes light work of gum and many adhesives without leaving a sticky spot to gather dirt again. It's also safe for the operator, with no harsh chemicals required.

The i-remove stands out as one of the best gum removal machines on the market
With the i-remove, 6 seconds is all it takes to safely dissolve gum and make your surfaces clean again. At the stain treatment site, our specially designed brush emits a safe, pH-neutral enzyme steam mixture to dissolve the chewing gum, which can then be brushed away.

There are no messy hoses or runoff from high-pressure water blasting; another common gum removal technique. The i-remove uses just the correct amount of pre-diluted detergent. i-remove is the safest gum removal technique with no dangerous fumes or heat present at the stain site. See below how easy it is to remove pesky gum, in just a few seconds.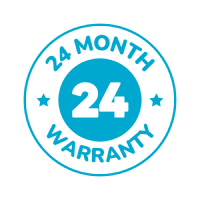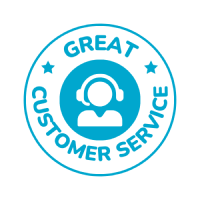 Environmentally friendly gum removal
Never a backbreaking chore
The i-remove gum removing machine has been designed for ease of portability with an inbuilt handle and transport wheels, as well as a comfort-fitted backpack option, ensuring operator safety even with prolonged use.
Charge fast, remove more
With i-power 9 or i-power 14 batteries and the fast-charger, operators can swap out one battery set and keep cleaning large spaces. i-remove is the best gum removal tool for councils and those who service public areas such as airports, train stations and stadiums.
Save your resources
Improve your cleaning methods to save on labour costs. Safer methods like i-remove also reduce the chances of an expensive OH&S incident. The low-water usage of i-remove helps businesses meet their environmental goals.
Suitable for almost any surface
Use it on hardwood, soft floors, carpet, tarmac, doors, cabinets, plywood, concrete or steel. The i-remove operates at maximum capacity to remove sticky residue anywhere.
Book your FREE demo today!
Be part of a cleaner world. Get a live demo at a time that suits you.
Specifications and Downloads
Technical Specifications
Weight Excl. Batteries
9.4kg
Size Body
34.7 x 33 x 50cm
Power Source
2 x i-power 9 or 14 batteries
Runtime
80min with i-power 9 & 100min with i-power 14
Fluid Consumption
+- 2L per hour
Charge Time (i-charge 2)
5-6hours for i-power 9 & 7-8hours for i-power 14
Charge Time (i-charge 9)
60-70min for i-power 9 & 90-100min for i-power 14
Product Downloads
Included Accessories
Concentrate solution
1L Gum remover solution
Brushes
Various brushes for different surfaces
Backpack
Highly portable with the integrated backpack harness
Customisable Add Ons
Batteries & Chargers
Choose between the i-power 9 & 14 batteries and i-charge 2 & 9 chargers
i-remove

Frequently asked questions
What chemicals should be used?
The i-remove should be used with Gum Remover Solution which dissolves gum rather than removing it. By using the specially designed i-remove solution there will be no remaining sticky chewing gum residue to get dirty again. The Gum Remover Solution can be purchased through your dedicated sales representative.
What surfaces can I use the i-remove on?
The i-remove is effective on indoor and outdoor surfaces and has interchanging heads to use on different exteriors. For example, a non-scratch nylon bristled agitation head is provided for carpet and polished floors, as well as a durable steel bristled agitation head for use on concrete and pavers. It's also highly effective on matting. 
You can use the i-remove on carpet, pavers, concrete, metal and on basically any surface.
How long do the tips last?
On a smooth surface like polished concrete, it will last approximately 1000 pieces of gum. The rougher the surface the quicker it will wear.
What is the warranty cover?
The i-remove is packaged with a 24-month commercial warranty from the date of purchase, except common wear items. Register your warranty here.
What maintenance is required?
The BATTERY VERSION I-GUM machine requires very little maintenance. Wipe down the machine periodically with a clean cloth. Wipe down the lance, and change the new brushfor the lance when required. DO NOT spray water directly over the top of machine or top connector cap.
During interruptions of the cleaning process, always place the lance into the holder of body. And always place the machine upright on dry floor surface.
When the water drop disk is full, please empty and wash it, and then install back to body.
The yellow rubber bung must be pushed to the inlet hole, when you finish the fluid input. Otherwise dirt will infect the water tank.
DO NOT put any other fluid into the tank unless approved by the manufacturer.
Make sure the batteries are charged 100% on the first charge.
The top cap for hose connector is assembled by the factory,
DO NOT disassemble the hose connector cap unless qualified.
Featured Case Study
Removing Chewing Gum

In Schools With The i-remove
Chewing gum is a nightmare for school cleaners and business managers. Its removal is costly, involving the use of external contractors or significant additional in-house labour.