i-drive
The smarter ride-on floor scrubber
Onboard i-mop lite lets you clean small spaces on the move
Class-leading cleaning combo for both large and small spaces
Optimised operator ergonomics and comfort
High mechanical power reduces water and chemical usage
24/7 cleaning mazimises machine productivity potential
What is the
i-drive?
i-drive ride-on floor scrubber is simply a better, smarter choice to improve cleaning routine efficiency for the modern cleaning operative. With its ergonomic design and easy-to-understand interface, getting up and running (or driving) is a breeze.

The i-drive ride-on floor scrubber presents a revolutionary solution for effectively cleaning larger areas.
The i-drive incorporates the i-mop lite small space scrubber on the back. Imagine cleaning the school gym floors with your i-drive ride-on auto scrubber, then jumping off to clean the bathroom floors with the onboard i-mop floor scrubber. Now that's smart.
The high mechanical power of the i-drive ride-on auto scrubber and i-mop lite walk-behind scrubber reduces the water and chemicals required for an unparalleled cleaning process. Here are a few industry examples of the i-drive in action.
Retail
Hospitality
Industrial
Education
Sports & Leisure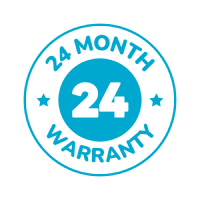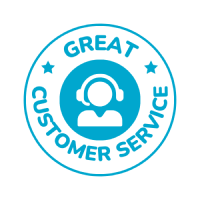 Built For Efficiency
On-board solution top-ups
Fill up your i-mop lite from the onboard solution reservoir with the integrated fill hose, controlled by a push-button on the back of the i-drive to activate the solution pump.
Go big or clean small areas
The i-mop lite floor scrubber on the i-drive ride-on scrubber allows you to clean small floor areas in bathrooms, crib rooms and lobbies with the same cleaning power as the ride-on scrubber. The i-drive floor scrubbing machine eliminates compromises in cleaning standards.
Designed for the operator
i-drive auto scrubber is designed for optimum safety and operator ergonomics, with adjustable foot pedals and extremely good visibility of the operating area and equipment path. Built-in running lights illuminate the floor area to allow night cleaning and better avoidance of obstructions.
Cloud-based fleet management platform
i-link® is the new cloud-based platform for all your tools, machines and compliances. All the i-team PRO machines will have a small module located inside them, already integrated with the i-link cloud. This module will send usage information, battery levels, and even the location of the machines to the platform every day.
Book your FREE demo today!
Be part of a cleaner world. Get a live demo at a time that suits you.
Optional Extras
The power to keep going and going and going
With the world-first interchangeable battery system, by adding a second set of batteries, operators can clean for longer with the ride-on i-drive scrubber dryer.
Specifications and Downloads
Technical Specifications
Theoretical Performance
Up to 2745m² per hour
Practical Performance
Up to 1400m² per hour
Typical Operational Weight
208kg
Gross Vehicle Weight
349kg
Dimensions (l x w)
146cm x 60cm
Batteries
6 x i-power 14 or 20
Runtime
80min with i-power 14 & 120min with i-power 20
Charge Time (Super Charger)
90-100min for i-power 14 &120min for i-power 20
Turning Circle Diameter
166cm
Product Downloads
Included Accessories
i-mop lite
Compact floor scrubber dryer
6 x batteries
i-power 14 batteries
3 x chargers
i-charge 9 Supercharger
3 x wall chargers
i-stack wall charger
i-link
Free 36 months subscription on all Pro machines
Customisable Add Ons
Brushes
Different brushes for different floor types
Pad drives
For use with 30cm cleaning pads
i-drive

Frequently asked questions
What is the life of the batteries?
On average, the i-drive's battery packs are rated with a lifespan of 1,500 charge cycles, however, this can be higher or lower depending on a number of factors that influence the health of the cells inside the lithium-ion pack.
There are a few things you can do to increase the lifespan of your i-drive batteries which includes avoiding drastic temperature changes and recharging the battery after every use
What chemicals should I use?
Your i-drive is compatible with a wide range of cleaning chemical solutions. We do however recommend the following:
Stick to chemicals between 3-11 on the pH scale
Use low-foaming chemicals to avoid sticky residue on your floors
Ensure the tank is dosed with the correct chemical-to-water ratio
Check with the floor manufacturer's guidelines for specific cleaning advice 
Do not use solvents
What is the warranty cover?
The warranty period is 24 months. Register your warranty here.
The i-drive should only be operated with the materials and products supplied. Using alternative products may cause damage to the i-drive and may cause a risk to the operator. The use of alternative supplies voids the manufacturer's warranty.
What floors can I use the i-drive on?
The i-drive is effective at cleaning a wide range of floor surfaces, including:
Vinyl & Lino
Tiles
Slates
Terracotta tiles
Smooth concrete
Marble
Cork
Granite
Travertine
Ceramic and Porcelain tiles
Limestone
Epoxy non-slip floors
Rubber
What maintenance is required?
We recommend regular maintenance of your i-mop XL to keep it in optimal working order. This includes maintenance on a daily and weekly basis. For a proper functioning and a long lifespan of the i-drive, it is important to follow the recommended maintenance intervals mentioned in the user manual and ensure that your i-drive is serviced by a professional.
Maintenance that is not described in the user manual should be performed by your i-drive partner. Maintenance and assembling or disassembling of the i-drive must only be done by a person who:
has correctly read and understood the instructions in this manual; 
is qualified; 
is trained by an experienced operator who has read and understood the instructions in this manual; 
is an adult person; 
is a supervisor (for specific maintenance tasks).
What are the common wear items?
A well-maintained i-drive will give years of trouble-free use. And fortunately, maintenance is easy. Some parts over time, however, will wear out and require periodic replacement. Common wear items include brushes, pads and squeegee blades.
Featured Insights Article
Eight Things to Look For While Buying a
Ride On Floor Scrubber
The purchase of a ride on floor scrubber is no small investment, which is why it's essential that you pick a product that offers the latest and greatest features within the commercial floor cleaning machine segment.